Legacy Cleaning Services LLC is a privately and locally owned house cleaning company. We see ourselves as the largest and best house cleaning company in Dane County. Our staff enjoys a great working environment, a family friendly schedule, a competitive pay rate, and a generous benefit package. But don't take our word for it… click here to check out what our current cleaners have to say about their employment at Legacy.
Job Highlights:
Monday through Friday – No evenings or weekend work.
Weekly pay, paid holidays, paid vacation, paid sick days, paid uniform.
We work as teams of two.
Career path available with multiple promotions from Cleaning Technician to Regional Manager.
Immediate hiring.
No experience necessary! Legacy hires candidates with the right character, personality, and attitude. Then we teach them our cleaning skills.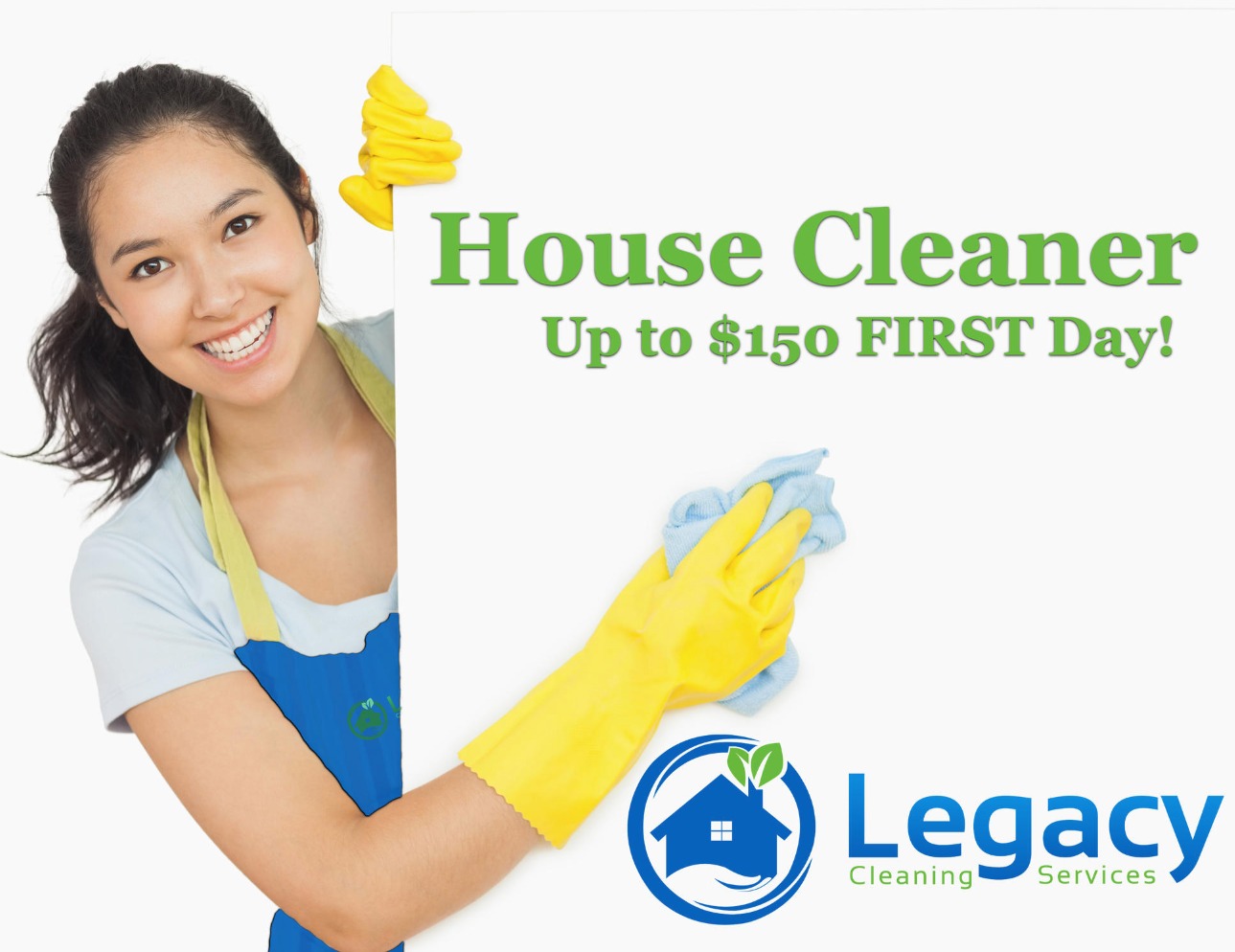 Please leave us your contact info so we call you for a phone interview, or call us at 608-438-7516 extension 0 (zero).
Candidates must:
Pass a background check.
Have a working vehicle and a valid driver's license.
Have a cell phone.
We are an equal opportunity employer.
Our Employees Say It Best…
Anna – "I love the friendship and the atmosphere that we have in this company. There is an amazing mutual respect between co-workers. Cleaning is a very good workout. It is a very fun and nice company to work for." Read more >>>>